Well, I'm back from my mini hiatus. I've spent so much time in blog land the last few weeks, that it was nice to take about 4 or 5 days away from things. And I have so many exciting things to share with all of you!
First, today is my one month anniversary of my blog! I never would have dreamed that it would have been so successful in just a month. I really thought I would be the only person interested in what I had to say. So thank you to all of you who have joined me- and can handle my long windedness! 🙂 I have had over 15,000 page views and have 98 followers! Woohoo! Also, thank you to all of you who have left such sweet comments. I read every single one, and try to respond to them all, but if I miss one I'm sorry, and know that I truly did read and appreciate it!
Second, I got 3 (yes, 3) nominations for the Top 10 blog award during my hiatus. Michelle from Teach123, Kelly at All that Glitters in First Grade, and Jen at Hello Mrs. Sykes were all so kind to send it to me!

I've found 10 blogs I'd also love to give it to. I was amazed that some of them haven't received it before, but it wasn't on their blogs. I think all of these are fantastic and they are all in my blog roll so it wasn't hard for me to find 10. Take some time to check them out.
Mrs. Au at 2nd Grade RocksMrs. Thompson at Adventures in TeachingTaylor at Baking, Crafting, TeachingHeather at Differentiation StationDandelions and DragonfliesMel at Frog Spot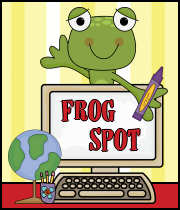 Heather at Heather's Heart
Traci at Dragonflies in First
Jeannie at Kindergarten Lifestyle

Hadar at Miss Kindergarten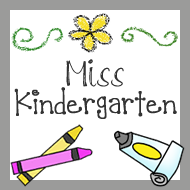 I'll be posting some freebies and some pictures from Friday's Dr. Seuss festivities throughout this week. I'm coming down with a cold and hoping to finally squash it by getting lots of rest tonight! I hope you all have a fantastic week!