I'm linking up for
1.
Teachers pay Teachers allows us to share our materials throughout the world. Most of all, you can find affordable, adorable resources that you can use in your classroom. I used to spend so much money at the teachers' store and rarely used a whole book.
2.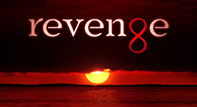 Revenge is new this week! I've been waiting entirely too long!!! I haven't watched much tv the last few months and this is the only show I'm hooked on, but, boy, I'm hooked!
3.

Dari Dip! Unless you live around my city, you have no idea of this place, but it's a little Mom and Pop ice cream shop. Their soft serve is delicious and they even have soft serve strawberry! I go daily weekly.
4.


Yeah, I'm still addicted to Pinterest. Although, because of all of the spam, I am finding it harder to find what I'm looking for. Still not given up on it yet.
5.

I hadn't shared with you yet, but, I'm now a contributor on Classroom Freebies! I'd been on CF2 for a while, but I'm super excited to join in with this group of wonderful bloggers.
I can't wait to see what some others are lovin on this April. I bet I'll find some new things to obsess over love!