It seems like every weekend I have a giant to-do list. Every weekend I only get a couple things done from that list. Every weekend the list grows because I don't make up lost ground. Every weekday I say I'm going to do a little bit from that weekend list (because I get nothing done during the week) and if I'm lucky, I might get one little thing done one day throughout the week. Do you ever feel like that? I know the culprit of a lot of my time, and I really am trying to be better about it, but when I get home I like to relax and not get much of that work done. I really need to start planning things out and crossing them off. And using that Erin Condren planner I bought that I just tote back and forth with me. That's my goal for this week. To organize myself and plan things out. It looks like things are going to get much more hectic in the coming months and I am going to need to be on top of things to not go completely nuts. Anyway….
Today it was my turn over at Classroom DIY. I shared a video on a quick and easy way I make printable games in Microsoft Word. I know a lot of people have other methods, and I know TONS of people love Powerpoint, but when I was first creating my own games it was the quickest and easiest thing for me to do. Click the picture below to go check it out.
Also, I mentioned once before a LONG time ago that I'm a contributor at The Lesson Cloud. It's a great blog with 100 contributors ranging in a variety of grades. There are daily posts with TONS of freebies. The site moved to a new address last week and so I wanted to make sure you knew where to find it now. You can click the button below to head over there and check it out if you aren't familiar with it yet.
My friend DeAnne from First Grade and Fabulous is inching closer and closer to 1,000 followers and I know she'd love to get there. If you aren't following her and are a first grade teacher, click the button below to go check her out and follow while you're there. She posts TONS of freebies and is hilarious! 🙂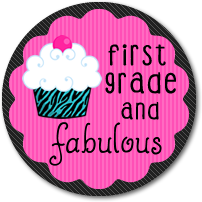 Don't forget that I have a giveaway going on for a Teaching Tiles Early Learning Reading Readiness center. To enter, click the picture below to check out my post!


And, finally, I created a few different chevron papers a couple weeks ago. I'm not sure if you noticed them in quite a few of my new products and posts. 🙂 I thought I'd share a few of them with you that you can use. My terms of use are simple. You can use them in what you'd like, and while I'd appreciate credit with a link back, it's not required.
I hope you have a fantastic start to your week!